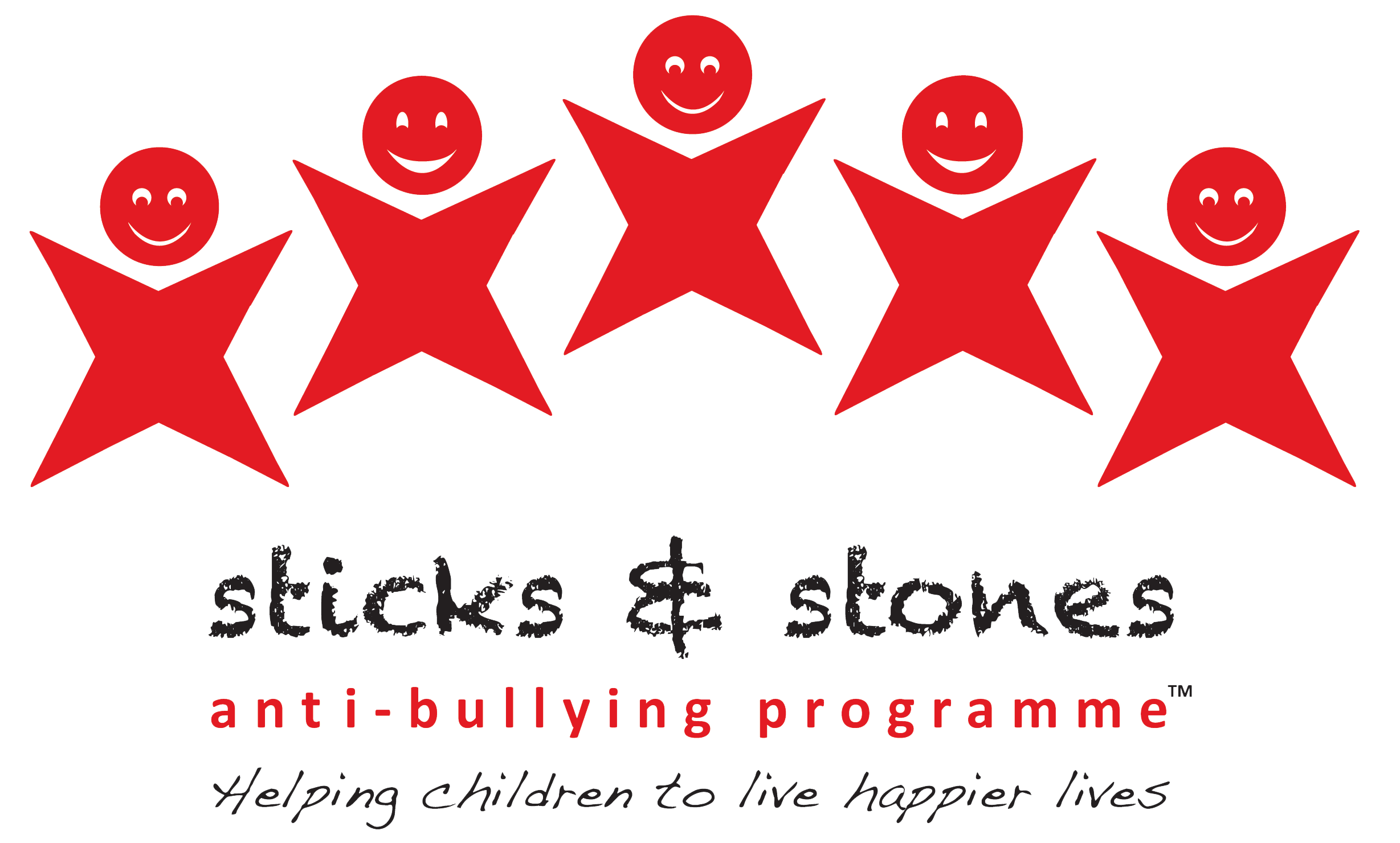 About Us
Welcome to Ireland's longest running and most innovative Anti-bullying Programme for children, young people, their teachers, and parents, the award winning Sticks and Stones Anti-bullying Programme™
 every child should be able to fulfil his or her potential free from the damage that bullying causes
Sticks and Stones Anti-bullying Programme™ offers a three strand approach for the whole school community
As an independent social enterprise Sticks & Stones is deeply grateful to the support of these organisations who have provided grants that have empowered us to continue our vital work. 
The Community Foundation for Ireland
Sticks & Stones has received funding from The CommunityFoundation for Ireland to further develop our programme, and has specifically received a Grassroots LGBT Fund award  to devise our "Safe for Everyone" Workshop, which specifically tackles homophobic bullying.
ESB Electric Aid Ireland
ESB Electric AID IRELAND aims to make a real impact on a small number of specific causes. Suicide prevention and counselling was selected by ESB staff as an area to be funded. In recognition of the role that bullying can play in the suicide of children and young people ESB Electric AID IRELAND provided funding in 2012 that enabled us to expand our programme and reach more schools.
Coca-Cola Thank You Award
Shortlisted for a Coca-Cola Thank You Award. From over 600 applicants we were selected for the final 45.
"We were really impressed by the truly inspirational work that is happening throughout the island and found it really challenging to create this shortlist."
Your workshops are excellent. I am a passionate anti-bully principal who invests a lot of time and energy into the pro-active dealing with, and prevention of, bullying. I would have felt that I was very aware of bullying issues in the school, but often the workshops have thrown up stuff that I completely missed. We need more of them. I'm in a disadvantaged school and we always fund the workshops when we book them. Really though, if the government are serious about the bullying issues they need to support Sticks and Stones.
Principal
CBS Primary, New Ross, Co. Wexford
"Our workshops co-incided with inspection in the subject Social Personal and Health Education by the Dept. of Education & Skills. The inspector was greatly impressed with the workshop and follow up work. As a teacher and School Chaplain I found it excellent and feel that it has made a big difference. Students now think more about the way they treat each other."
School Chaplain
Mohill Community College, Leitrim
From over 200, Patricia Kennedy, founder of Sticks and Stones Anti-bullying Programme™ was identified as one of Ireland's top 40 Social Entrepreneurs and is currently in the final 12 for a Social Entrepreneurs Ireland Elevator award. The winners will be announced...
read more
As an independent social enterprise Sticks & Stones is deeply grateful to the following companies who have supported our work, either financially or with benefit-in-kind. Click on their logos to go to their websites. We also grateful to the hotels that provide us with accommodation, which means we can bring our programme to children all over the island of Ireland.